Restaurant Red Stag
Visual identity
/ 2019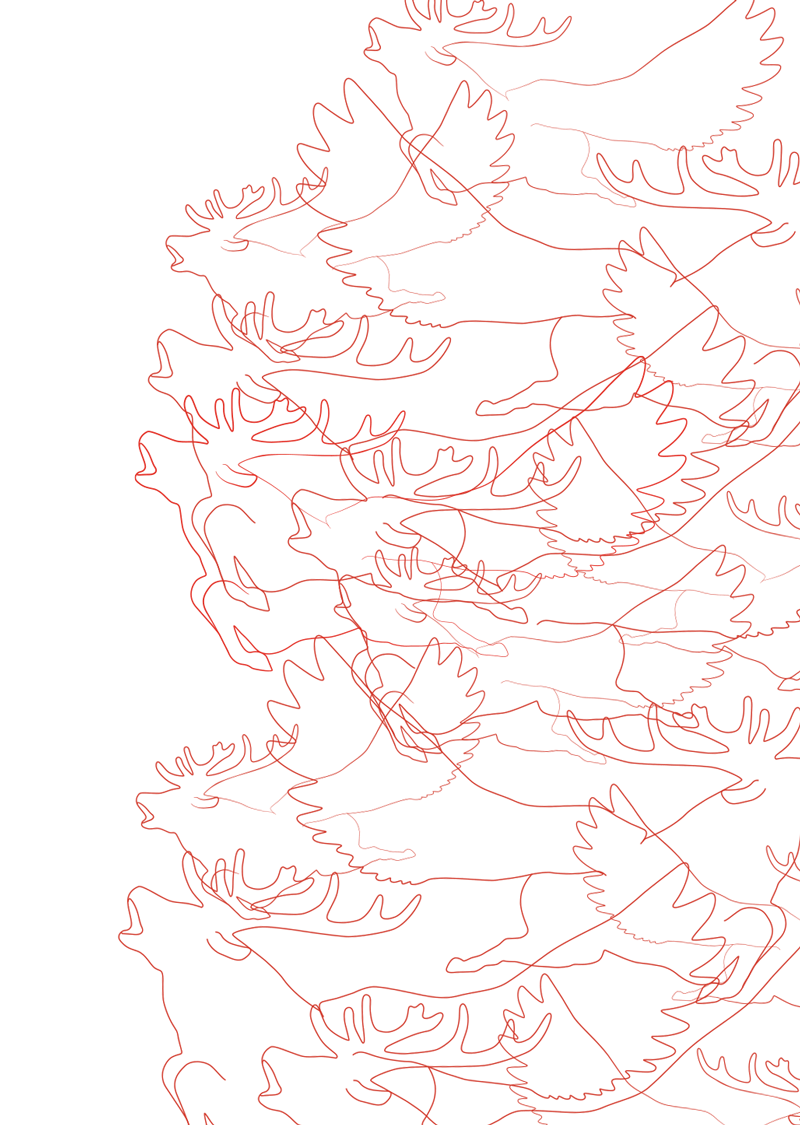 Logo and a custom made font
Red Stag
for the restaurant & brewery
Červený jelen
in the center of Prague.
The discernible thing about this place is that its street is called after a saint patron of hunters and it is decorated with sculpters by a renowned czech artist Michal Gabriel; big flying stags in red color. It felt therefore natural to incorporate their form into the logo symbol. The aim was to illustrate thirst and satisfaction as the brewery promises to have one of the best brewed beers in the country.
The whole visual identity reflects on the intertwining of the old and the new. Such contrasts are manifested in the restaurant's reconstructed interior situated in a former national bank hall.
More on
Adress: ︎
visit here
Client: Hospodska s.r.o.